Probate Lawyer NYC: Experts in Estate Litigation
We are a boutique law firm specializing in the practice of New York estate planning, probate and estate litigation. The New York State probate attorneys at our firm help our clients protect and preserve their assets and making sure that decedent's wishes are carried out so that their beneficiaries can inherit their assets in the way they intended. The services that estate attorneys provide include advice and guidance to executors and beneficiaries regarding New York probate, trust and estate administration matters after a loved one passes away. A NYC probate lawyer also represents creditors and other interested parties to a New York estate
Best Legal Representation
New York Estate Attorney
We are a boutique law firm specializing in the practice of New York estate planning, probate and estate litigation. The New York State probate attorneys at our firm help our clients protect and preserve their assets and making sure that decedent's wishes are carried out so that their beneficiaries can inherit their assets in the way they intended. The services that estate attorneys provide include advice and guidance to executors and beneficiaries regarding New York probate, trust and estate administration matters after a loved one passes away. A NYC probate lawyer also represents creditors and other interested parties to a New York estate.
New York Estate Attorney – Estate Planning
The estate planning process includes making decisions about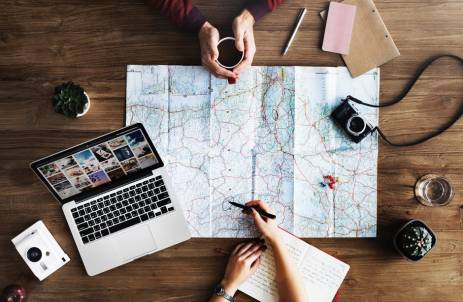 who will handle your estate administration and legal affairs after you pass away or you become mentally incapacitated. A probate attorney in NY can help you with advance financial planning. Advance financial planning ensures that you control how your assets are distributed so that your family does not have the added stress of making those decisions when they are grieving. Effective estate planning also helps you reduce your estate taxes enabling your family to inherit more of your assets. An experienced NYC estate attorney or knowledgeable New Jersey probate lawyer, if you reside in NJ, can help you with the following estate planning strategies:
Drafting of a will and/or trust agreement
Preparing healthcare directives, living wills, healthcare proxies
Power of attorney
Medicaid asset protection trust
Long term care insurance
New York City Estate Attorney Probate and Estate Administration
The New York State probate and estate administration laws are complex.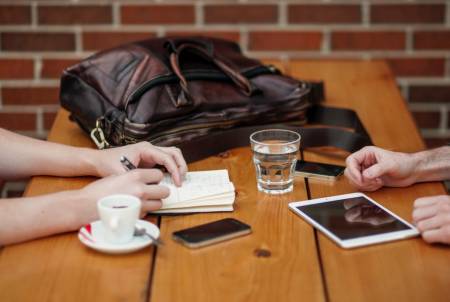 There are many stages involved and most people require the assistance of a New York probate lawyer. New York probate and estate administration stages include:
Establishing a probate by filing the petition and death certificate with the New York Surrogate's Court
Notifying heirs and beneficiaries under the decedent's will or establishing an intestate estate if there is no will
Appointment of the executor or personal representative
Preparing inventory of assets and accountings
Payment of the decedent's bills and funeral and burial expenses
Selling estate assets
Reviewing, approving or denying claims against the estate
Paying estate taxes
Distributing estate assets to beneficiaries
Your probate attorney – New York legal expert – will guide you through the various stages of the probate and estate process making sure that important court and tax deadlines are met. A New York estate lawyer can also refer you to other professionals such as a CPA, property appraiser, property manager or real estate broker. NYC estate attorneys can assist with finding heirs and locating assets as well as real property title transfers and estate tax matters.
NY Probate Lawyers: Estate Litigation
Estate litigation matters may arise when an heir has been omitted,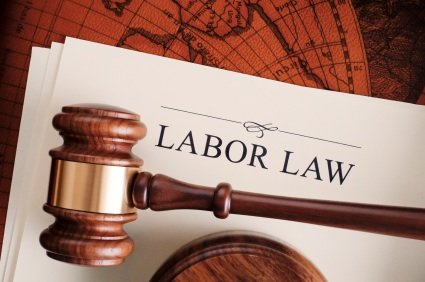 a beneficiary feels they are not being treated fairly or an interested party is unhappy about the disposition of a claim against the estate. The NY estate lawyer can review the will and other documents to determine if you have a valid will contest or other claim against the estate. A New York probate attorney can help you file an estate litigation matter and represent you at an estate litigation hearing.
The most common estate litigation matters include:
Will and trust contests
Accounting contests
Removal of fiduciaries for breach of fiduciary duty
NY Probate Lawyers: Estate Litigation
If you are concerned about protecting and preserving your assets for your heirs and beneficiaries, or you need assistance with the administration of a loved one's estate after their death, contact one of our estate lawyers NYC to schedule a consultation so we can discuss your matter and provide you with the right information.
Testimonials
"I have never had such a positive experience with any of the attorneys I had worked with. The service he provided was very competent."
"Yulia handled the probate administration that lasted for 2 years. However, without their effort, it would certainly take more than 4 years!"
"I would just like to say a big thank you for taking on my case. Really efficient service from Yulia Vangorodska."
News Update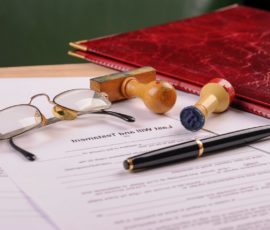 25
Aug
Call Us Now
(212) 658-0169
Email Us
info@nyestatelawfirm.com
Our Company
741 Madison Ave, New York
Request A Call Back
Would you like to speak to one of our financial advisers over the phone? Just submit your details and we'll be in touch shortly. You can also e-mail us for any further concern.