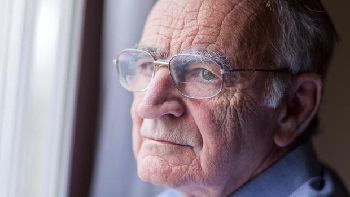 2008 ends with alarming retirement benefit trends
We're ringing out 2008 with a frightening deterioration of retirement benefits for American workers, as the economic downturn ratchets up pressure on saving and health care.
Benefits consultant Watson Wyatt reports that a growing number of employers are cutting back on their matching contributions to 401(k) accounts. A Watson Wyatt survey finds that five percent of companies already have reduced their contributions this year, and another 7 percent expect to make cuts in 2009.
The cuts in 401(k) contributions are coming from cash-strapped companies facing sharp downturns in revenue as the recession deepens. The timing couldn't be worse, with retirement savers already facing decimated account balances from this year's stock market collapse.
The Watson Wyatt survey reflects two other trends that are very negative for long-term retirement security:
–Almost 60 percent of employees have moved their 401(k) or 403(b) investment mix out of equities, compared with 53 percent in October. That's almost always a bad move, since it constitutes selling at the low end of the market and reduces the opportunity to benefit when the market recovers.
–The number of employees taking loans from 401(k) accounts jumped from 19 percent to 27 percent in the same period. No doubt, the trend reflects the growing stress on household finances, but 401(k) borrowing can have devastating impact on long-term retirement account growth.
The trends in retirement savings–bad as they are–come as no real surprise, considering the state of our economy and financial markets. But there was another negative development late in the year that really caught my eye.
The Bush Administration's terms for bailing out the Detroit automakers contain all manner of concessions by employees in return for the funds. But here's the one that really stood out: using the automakers' own stock to replace cash in the funding of retiree health care.
The bailout terms call for the UAW to accept stock for half of the automakers' required payments into new trust funds already scheduled to take over retiree health care expenses in 2010. So there's the Bush Administration solution to the rising cost of health care for Detroit's retirees: require them to rely on the automakers' near-worthless, fluctuating stock to fund coverage.
By way of background, the UAW struck a deal in contract talks last year with the Big Three to take over retiree health expenses via a series of three trusts. The companies are required to make nearly $60 billion in payments to bankroll the trust operations.
Granted, those obligations are a central question needing resolution in any effort to get Detroit back on its feet. But this kind of financial engineering marks a new high in circular creativity.
It comes against a general background of shrinking employer-funded retiree health plans–and the shrinkage is hardly limited to unionized workers. General Motors, for example, announced plans earlier this year to cancel retiree health benefits for its salaried workers. For people over 65, these benefits supplement Medicare, but for younger retirees–including those who have been laid off–these benefits are the sole lifeline.
Overall, the rising cost of retiree health poses a serious threat to the financial security of older Americans. Two studies released earlier this year documented that out-of-pocket health expenses during the retirement years are well over $200,000 for most people. According to The Urban Institute, median out-of-pocket health care spending for adults age 65 and older was 37 percent higher in 2006 than it was in 2001. These statistics include both payments to health providers and premium payments.
And today's seniors and older Boomers won't face anything like the challenge confronting younger Boomers and the GenX'ers now in their mid-30s to early 40s.
Skyrocketing health care costs mean that 44 percent of Americans won't be able to maintain their standard of living in retirement, according to The Center for Retirement Research (CRR) at Boston College.
The Detroit bailout terms point to the broader need for health care reform. But at minimum, here's hoping the incoming Obama Administration figures out a better way to balance aid to automakers than undermining health care for retirees