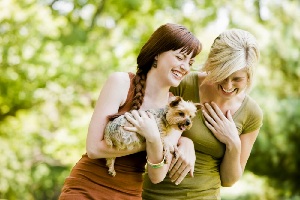 Sad story with a happy ending
Not long ago I received a call from Mary, a client of mine who lives in a large Orange County retirement community. My client's 87-year-old brother Bill lives in the same town, a few door down, and is having some health problems. (As they used to say on Dragnet, the names have been changed to protect the innocent.)
At the time Mary set up her estate plan about ten years ago, she nominated her brother's son, her nephew, as her successor trustee, and agent under the power of attorney for property and health care. Mary and her brother live in the same retirement community a few doors away from each other.
It turns out that the nephew was also the person nominated by Mary's brother to serve as his trustee and agent, and according to my client, the nephew is doing a poor job. The nephew used to live nearby in Long Beach, but is now retired himself and has moved about 20 miles away. He always complains to Mary about all the time it takes him, and what a burden it is for him to be looking after his father. He rarely visits or calls Bill to check on him. "I just want time to enjoy my life", the nephew told Mary. My client is lucky that she had the opportunity to see her future trustee, and health care agent in action and to see his real motivation. Most of us aren't this lucky.
Seeing the nephew's performance on behalf of Bill, my client told me to revise her estate plan immediately and to remove any mention of her nephew. This time, she chooses a private professional fiduciary to do these jobs for her.
We all want someone who cares about us and for us, and who will make our financial and physical well-being a high priority, not a burdensome afterthought.
I believe that the most important estate planning decisions that most people make have to do with picking the right people to take over the management of their health care and financial affairs when they are no longer able to do so. I shudder to think of the treatment my client would have received at the hands of the nephew given the way he neglects the needs of his father.
Moral of this story – take out your estate documents every few years and review your choices for successor trustees and power of attorney agents. Chances are you may be surprised when you see who you named five years ago.
Tune in next week for some tips on how to pick a trustee, health care agent or power of attorney agent.