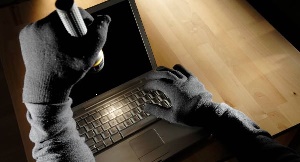 Fight to Save Dad from Scammers
My sisters and I celebrated my Dad's 94th birthday last week.  Although he has lost a few steps, my Dad is still living with his wife in his own home with a  daytime caregiver.
Last year he had to give up driving, which meant he could no longer deliver Meals-on-Wheels, take day old bread to the homeless shelter, and other volunteer activities that took him out of the house and into the community.   He is mostly house bound now, but still wants to contribute to causes and charities he believes in.
Like many of my elderly clients, Dad  has often been sucked into direct mail scams and telephone sales scams.  Thinking he will have a great deal more money to send to his charities, he sends the money or unwittingly gives his authorization to his bank to debit his account in response to mail order sweepstakes offers and other promises of riches or worthy causes.
In recent years, lottery crooks and others have added a new weapon in their rip-off arsenal: They send checks — fake, of course — as advance payments on purported winnings to come. Unsuspecting victims are guided to deposit the seemingly real check and then to wire most of the money to scammers as soon as it shows up in their accounts. When the counterfeit check actually bounces some days later, the victim is on the hook for the money — and often bank fees as well.
In my father's case, and some of my clients, considerable money is lost before the accounts are closed or payments are stopped.
On this subject, I recommend to you a supurb article in the June 17th Wall Street Journal by Karen Blumethal, "A Family's Fight to Save and Elder from Scammers".   I urge anyone with an elderl parent or relative to read this article and do what you can to help.
Noted in the article are several strategies to stop the scammers:
  Sign up cell phones and land lines with Do Not Call Registry
Put a short script by the phone for answering telemarketers such as
"I'm very busy, I can't talk now, thank you for your call."
  Change the victim's phone number. Consider having mail sent to
a P.O. Box or other address where so that someone looking out
for the victim can screen for scams
  Help the victim find activites to fill the time spent  talking to scammers
and opening mail.
All of these are worth a try…but I'm still the son and he the father.  I try keep his checking account balance pretty small, but taking his phone number away and trumping his selection of worthy causes is tougher love than I have been capable of so far.