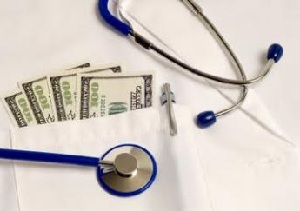 You may have seen the commercials. Medicare fraud costs the taxpayers billions of dollars every year, and the government is working to crack down on fraud.
A recent New York Times article gave highlights from some of the more outrageous and costly Medicare scams: a crime syndicate engaged in identity theft billed the government for more than $100 million in services supposedly rendered by over 100 bogus health clinics; and a chain of mental health clinics claiming $200 million in group therapy sessions that authorities say were either unnecessary or never provided.
But, frauds like these are perpetrated by ambitious criminals.
A senior citizen is more likely to fall victim to some unscrupulous individual collecting Medicare numbers by offering free medical screenings or trying to sell them unnecessary or not-covered medical supplies that they will never receive. Instead, the scammer bills the government under the patient's Medicare number and pockets the reimbursement.
Preventing Medicare fraud is a lot like preventing identity theft.
Just as you protect your bank account and credit card numbers, you need to protect your Medicare card – or "Guard Your Card" as the fraud-prevention campaign goes. This means carefully reviewing your credit report and your Medicare statements for suspicious activity.
Your statements are available at MyMedicare.gov. You only need to set up a log-in ID and password for the secure website. Seniors who are not web savvy may need help in this area, and only they can authorize their children or caretakers to assist them with this.
Also, beware of freebies. Anyone offering free services does not need your Medicare card number, nor do they need your Social Security Number. If you mysteriously receive free medical supplies or services, report it to Medicare immediately.
Scammers are likely out in force around this time of year because, beginning Nov. 15, Medicare recipients can enroll in Medicare or change their plans. There will be a lot of fake plans out there, so be sure to check the plan finder under Medicare.gov.
If you suspect Medicare fraud, report it immediately by calling 1-800-HHS-TIPS (1-800-447-8477) or email HHSTips@hhs.gov.