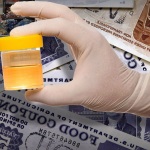 Florida Appeals Court Voids Welfare Drug Testing Law
A federal appeals court has declared a Florida law that requires applicants for welfare benefits to undergo mandatory drug testing as void and unconstitutional. The decision was taken by a three-judge panel consisting of Judges Stanley Marcus, Frank M. Hull and District Judge Amy Totenberg.
According to the 11th U.S. Circuit Court of Appeals, Florida has been unable to show that there is a substantial need to test all applicants to its Temporary Assistance for Needy Families program without any suspicion of drug use. The program is intended to help people pay for basic necessities such as food and shelter.
"By virtue of poverty, TANF applicants are not stripped of their legitimate expectations of privacy," Circuit Judge Stanley Marcus wrote for a three-judge panel. "If we are to give meaning to the Fourth Amendment's prohibition on blanket government searches, we must – and we do – hold that (the law) crosses the constitutional line."
The law was originally challenged by the American Civil Liberties Union of Florida in 2011 on behalf of Luis Lebron, a Navy veteran who is also a single father and who refused to submit to a drug test. ACLU's Criminal Law Reform Project later joined the suit.
This specific law required needy people who were looking for assistance to pay $25 to $40 fees for urine testing. The money is refundable if the result is negative. Around one in 40 test turned out to be positive.
This decision upholds a ruling made last December to permanently halt enforcement of this law. However, Governor Rick Scott supports the law on the grounds that it protects taxpayers and families. Gov. Scott has been championing this law since his 2010 campaign. Governor Nathan Deal of Georgia has also suspended enforcement of a similar law.
Wednesday's decision "confirms that the Fourth Amendment applies equally to the rich and the poor," Maria Kanayan, associate legal director of the ACLU of Florida, said in a phone interview.
Other states have been closely monitoring this case since similar laws and policies have been enacted in other states. This decision may help other states to decide whether to go forward with broad, suspicionless drug testing.