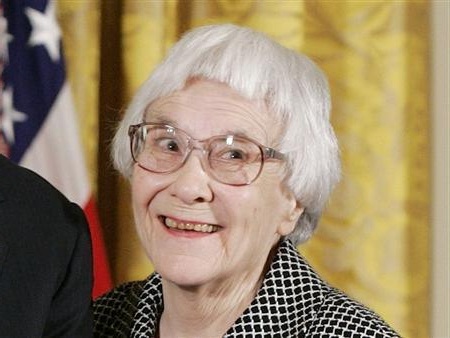 Harper Lee and her Legal Affairs
Tonja B. Carter is the lawyer, spokeswoman and trustee of the estate of Harper Lee, the best-selling author of the book "To Kill a Mockingbird". Harper Lee has been in the news as of late mainly due to the release of her book "Go Set a Watchman", the publishing sensation of the year.
Some consider Carter to be a dutiful protector of an aging friend while others believe she is a spiteful person who is taking advantage of a vulnerable client. Not only does she hold power of attorney over Ms. Lee who is 89 years old, she also had a role in a trust that the author established in 2011. Carter claims she is the one who discovered the manuscript of Go Set a Watchman and she is also the one who negotiated a deal with Harper Collins with respect to publishing rights. In addition, Carter also has the reins of a nonprofit organization that the author had created and is also now in control of a play based on Mockingbird that is performed each spring inside the courthouse.
Sallie Randolph, a lawyer who represents authors believes that this level of involvement is quite unusual. Those who do not approve of Carter's actions have accused her of pushing Ms. Lee into publishing Go see a Watchman. Carter has recently sued a museum that carried a recipe book titled "To Fill a Mockingbird" on the grounds that the museum was selling too any items that used the Mockingbird trademark.
"I just find Tonja abrasive and frightening, unnecessarily so," said Kathryn Taylor, who was on the board of the museum from 2008 until last year. "Tonja is a rupture with the past, when Alice and Nelle would handle things differently," Ms. Taylor said, referring to Ms. Lee's older sister.
Harper Lee's issues and the excessive involvement of Tonja Carter have negatively affected Lee's little town. Residents have been upset that their museum was being sued; they boycotted the restaurant owned by Carter and her husband. The aggressive actions of Lee's lawyer have proven to be divisive for the town and have made it appear a mean little place when it really isn't so. It still remains unclear whether Ms. Lee was pressured into publishing Watchman.
Critics believe that the literary estate of Harper Lee is not being managed professionally. Nobody knows how much money Carter is making working as Ms. Lee's lawyer. Others feel that the town of Monroeville has unnecessarily become involved in a legal battle that appears to be unnecessary and uncalled for. Now the museum is facing a new threat because the license to perform the Mockingbird play has not been renewed. The museum has staged the play for 26 years and it seems that this tradition is also about to end. It remains unclear how long this will continue but clearly, Harper Lee's legacy needs to be sorted out and her legal affairs need to be managed more effectively.