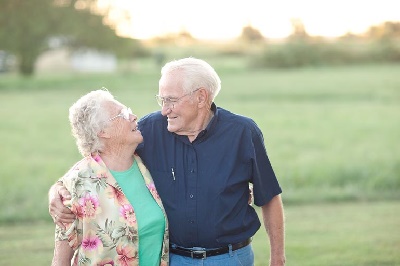 Leaving a legacy in your ethical will
My profession is estate planning. Clients come to me for help on how to preserve their life's accumulations of wealth and how to pass it on to their loved ones.
What I do for a grandfather and grandmother through legal documents will hopefully convey through transfer of financial assets, a lasting memory of their love and appreciation in the eyes of their children and grandchildren.
But the greatest material wealth my clients possess is not nearly as vast as the richness of knowledge, morals, and wisdom that they hold in their hearts for their families.
A person's legacy is not solely in the assets they leave behind, and one tradition dating back to biblical times – the ethical will – lives on to provide a vehicle for an individual's intangible fortune.
An ethical will, or legacy letter, is a document designed to pass on ethical values or life lessons from one generation to the next. It is drafted by you, not me or any other attorney. There are examples of early ethical wills written throughout the Christian Bible, the Jewish Torah, and they are even contained in the oral traditions of Native Americans.
Ethical wills often contain meaningful family stories, personal values and beliefs, statements of faith, blessings, advice, and expressions of love. They may even share regrets, apologies, and final requests. There are no rules or laws about the length or content of an ethical will. It can be a few lines, or paragraphs or many pages in length…this is a case where it really is the thought that counts.
Your ethical will may be kept in a separate document with your last will and testament. However, as much as you hope your heirs follow your sage words and honor your legacy, there is no binding legal authority behind the contents of your ethical will.
Every ethical will is unique. And, while there is no standard format for writing one, there are resources available (books, audio CDs, DVDs and podcasts) to help you write your own.
I urge you to provide for the security of your family by crafting a solid estate plan. But, I also encourage you to be just as generous with your life experiences and values, leaving your loved ones more than just your material possessions.