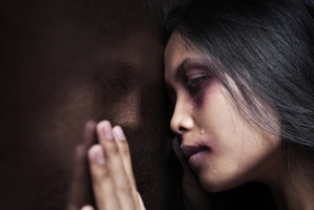 Legal Help and Domestic Violence
Did you know that many people suffer from domestic violence? Survivors of domestic violence often complain about essential hypertension, migraines, insomnia, chronic pain, depression, anxiety, excessive fatigue, and many others. If you're a victim of domestic violence, you need to seek legal help at once.
The body is designed to react with threats coming from the surroundings. You can either fight against the threat or you shy away from it. Individuals react differently when they are threatened and if you're a victim of domestic violence, you can seek the proper legal help so that you will know what to do.
If you don't face this problem, you will end up with the conditions mentioned earlier and you will be under chronic stress. This is not an ideal situation and by opening yourself to professional and expert legal help, you will know what to do.
Firstly, you need to report your situation to the concerned agencies; that way, you will receive appropriate assistance. Lots of individuals don't want to report their situation because they are scared but if you're one of them, you should not have second thoughts in fighting against domestic violence.
You can start searching through the list of lawyers in the directory. Just ensure that you're looking in the right list. You see, lawyers have different specializations. In your case, you have to look for a lawyer that specializes in domestic violence. If you can't afford to hire a personal lawyer, you can check with charitable organizations in your local area that can help you in locating pro bono attorneys or lawyers. When you say pro bono, the services of the lawyers are given for free. The charitable organizations can help you with your case. Once you have a pro bono lawyer, you and your lawyer can now start handling the domestic violence case.
You need to provide all the required details related to the case to your lawyer. Don't try to hide even the smallest detail because this can affect the case in the future. You and your lawyer should trust each other. You should be honest at all times. Once you've developed trust for your lawyer, you will be more comfortable in his or her presence. The lawyer can also give you some advice or may be able to refer you to some counseling services.
You see, victims of domestic violence can be terribly affected especially their personal lives. Some victims find it hard to recover from the pains and hurtful memories of domestic violence. Through counseling services, the victims can adjust to their new life and learn to move on. After some time, they will be able to live normal lives again without having any feelings of insecurity, anxiety, or depression.
Domestic violence is not new especially in today's modern times. Victims are encouraged to speak out and seek the necessary legal help. Whether you're rich or poor, you should not hesitate to seek legal help if you're a victim of domestic violence. Let the person responsible for your sufferings pay for everything. You can get your personal lawyer or you can ask help from charitable organizations to provide you with a pro bono lawyer.
This is your ticket to start a new life. Be strong and don't loose hope. You're not alone in the battle and with the right legal assistance, you can make it through.