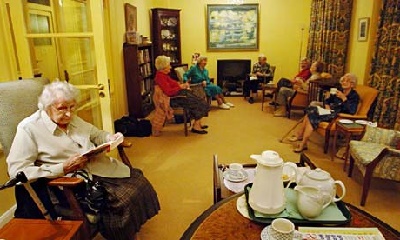 Nursing Home Abuse Increases
A large percentage of California nursing facilities for the aged are cited each year for instances of abuse.  Unfortunately, the majority of nursing home abuse and neglect cases are never reported. When we put our elderly loved ones in a nursing home or assisted living facility, we'd like to think that they will receive the same standard of care that we would provide, but that is often not the case.  The reality is that even the so called "upscale assisted living residences" often abuse and neglect the basic needs of their residents.
The terms "abuse" and "neglect" are used together and sometimes used synonymously, but they are really two very different things. Abuse of an elderly person may take the form of physical abuse, sexual abuse, or emotional abuse. Some signs and symptoms of elder abuse include: bruises, cuts, broken bones, fear, depression, burns.
Signs and symptoms that your loved one is being neglected may include: malnutrition, dehydration, sores that don't heal, unsanitary living conditions, soiled clothing, and dirty linens.
As the number of the frail elderly increases each year, so do the number of cases of elder abuse and neglect.  in this environment, you need to know how to take legal action you can take if you suspect your loved one has been the victim of elder abuse and neglect.
In the case of nursing home problems, any person can file a complaint about a California nursing home with the Licensing and Certification Division of the California Department of Public Health (DPH). DPH is the state agency that enforces nursing home laws and regulations through regular inspections and complaint investigations.
You can file a complaint about abuse, neglect and any other matter protected by law. For example, you can file a complaint about violations of the patient's rights, poor care, lack of staffing, unsafe conditions, mistreatment, improper charges, transfer and discharge concerns, and a failure to readmit the patient you after a hospital stay
For more information on how to report or pursue a claim for nursing home elder abuse you can contact my office, or get further information from the California Advocates for Nursing Home Reform Website.