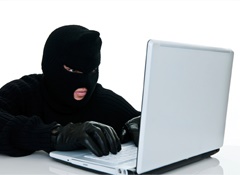 Protect Your Deceased Loved One From Identity Theft
Did you know that even deceased persons can be victims of identity theft? The deceased are easy targets because sometimes it takes weeks or months and in some cases years for financial institutions to find out about a death. The identity of a deceased person can be stolen in a variety of ways. Some identity thieves watch the obituaries, look up death certificates, or obtain private information from health care providers, unknowing relatives, or internet genealogy web sites.
Unfortunately, the thief may also be a family member who may take advantage of the situation or who has already been using that identity. This may be especially true if the deceased suffered from lengthy illness, mental confusion, or if there is disagreement among family members prior to the death.
Financial institutions are not immediately made aware that their customer is deceased. It takes time for the Social Security Administration to transmit the Death Master File to the financial industry. Until the institution receives word that the individual is deceased, the account remains active.
Although the deceased person doesn't have to be concerned with his or her credit rating, identity theft can cause emotional distress for the family. Identity Theft Resource Center has valuable information about how to protect yourself and your deceased loved one from identity theft. They also have an information sheet with steps to take to decrease the risk of identity theft such as notifying the credit bureaus to put a "deceased" notation in their file, obtaining a copy of the decedent's credit report, and a list of agencies and companies to notify of the death.
You can also stop the junk mail by contacting the Direct Marketing Association . There you can register to take the deceased's name off mailing lists with their Deceased Do Not Contact List.
If your loved one had a will which needs to be probated or a trust which needs to be administered after death, contact my office. We can help with trust administration or probate.