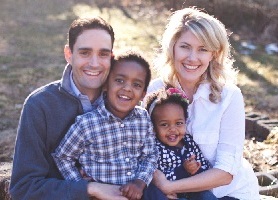 Trust me, you'd rather create a trust
One of the most frequent questions I get from my clients is "Why should I spend the money to create a trust?"
The easiest answer to that question is that for the price you pay now, you save far more money down the road. But that answer doesn't satisfy everyone. So here is one serious money-sucking situation that might make you think twice before dismissing your need for a trust.
In the event of your incapacity, the court may impose a conservatorship because the individual can no longer handle his or her own finances. Anytime you have to initiate court proceedings, you're looking at a significant investment of time and money – more of both if the proceedings are contentious.
Also, nearly anyone can petition the court to become your conservator if they can show that you no longer have the capacity to manage your affairs. We have seen this most recently where an advocacy group for child actors, A Minor Consideration, petitioned the court to take control of the finances for the 14 children of Octo Mom, Nadya Suleman. An Orange County judge has given the green light to the group to proceed with their case.
However, you might become incapacitated for any number of reasons in your life having nothing to do with the Hollywood scene, including dementia, illness, disease, or accident.
By creating a revocable living trust, you designate ahead of time a successor trustee who you want to be in charge of your affairs should you become incapacitated. Moreover, you can designate exactly what property that person can control and choose different individuals to manage multiple assets. Most people transfer the title to their house into a living trust so that the successor trustee would be able to manage the affairs of the home.
Your life is probably not as crazy as the OctoMom's, and you may never have Lindsay Lohan or Britney Spears' problems (both have battled conservator petitions in court), but you may one day be struck by Alzheimer's disease, or an accident or illness resulting in a coma, any one of a number of mundane real life disasters that strike regular people.
You and your estate planning attorney have tools available to prevent confusion in your family and keep them from fighting for control should you become incapacitated.