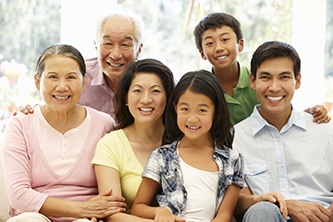 Your Estate Planning Attorney for the Long Run
As times have changed, so has the field of estate planning. When I started out in the field 22 years ago, people and their lives seemed to be less complicated.  As the years went by, it seems like the issues my clients shared with me became more complex.  Perhaps as I gained experience and felt more competent as a counselor, they were able to open up and tell me what was really on their minds.
Planning for the 21st Century Family
Today, clients who have been married for 40+ years and have two well-adjusted children and four well-adjusted grandchildren are in the minority.  Ozzie and Harriet don't live here anymore, perhaps they moved to the midwest.
Instead, experienced estate planning attorneys are faced with planning for informed and sophisticated clients who come with "baggage" – singles (either by choice or through divorce), same sex couples, unwed couples, blended families, and dysfunctional families.
This change in family dynamics has led to a significant shift in how estate planners help their clients plan for incapacity and death. Today we have to listen and counsel more and offer insight and guidance on a case by case basis instead of just providing basic information and a generic solution. We are collaborators with our clients instead of sellers of estate plans.
This is why it's so important for you to find an estate planning attorney who you feel comfortable enough with to tell everything – about your grandson who is addicted to drugs; your sister whom you haven't seen in 20 years; your daughter-in-law who has turned your son and other children against you; your daughter and only child who has turned her back on you.
Without this information, your attorney won't be able to work with you to develop an estate plan that will really work for you and your family. Your estate planning attorney needs to hear it all – the good, bad, and ugly – and then help you put together an estate plan especially tailored to your current situation. And as time goes by and your life changes, you'll need to go back to your trusted estate planning attorney again and perhaps again and again to tweak, fine tune, and revise your plan.
If you view your estate plan as a static set of documents that you do once and then forget about, then you've been greatly misled. That's why you are better off  committing to a long term relationship with a trusted advisor, someone who takes the time to understand you and your family dynamics now and also understands that those dynamics can and will continue to change.
The son who you have been estranged from for 20 years comes back into your life, and you have to ask your heart if you want to take him back after the hurt you have felt for all of those years
As your life changes, your estate plan needs to change. Don't procrastinate on making the changes.