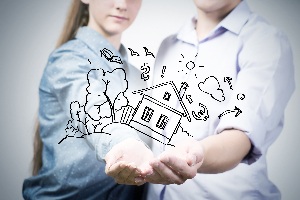 e-Estate Planning Could Cost You
At the end of May, parties claiming deceptive business practices by LegalZoom filed a class action lawsuit in California against the online legal document preparation service. They argue that LegalZoom's advertisements give consumers "a false sense of security that people do not need hire a traditional attorney."
In July 2007, Anthony Ferrentino asked his niece, Katherine Webster, to help him use LegalZoom to prepare a will and living trust. But, when Katherine went to transfer her uncle's assets into the trust, she found that the financial institutions that held his money refused to recognize the LegalZoom documents as valid.Katherine tried to get help from LegalZoom's customer service representatives to no avail, and the trust was still not funded when Anthony died in November 2007.
Katherine is now one of the plaintiffs in the suit against LegalZoom suing on behalf of herself and on behalf of anyone in California who paid LegalZoom for a living trust, will, advance directive for health care, or power of attorney.
The internet has brought a lot of convenience to our lives with its wealth of information, online shopping, and the ease of staying connected to our loved ones. But sometimes convenience means cutting corners, and the one area you don't want to cut corners is in protecting your loved ones and your property.
These legal document preparation services are not the same as going to an actual attorney, but they do not clarify that in their user agreements. And, customer service representatives may look over your documents, but they cannot dispense legal advice, identifying problem areas or correcting mistakes. The documents are customized with your personal information, but they are not tailored to your needs.
After her uncle's death, Katherine hired an estate planning attorney to petition the court to allow the post-death funding of the trust and to convince the banks to transfer the funds. The attorney also discovered that Anthony's will was never properly witnessed.
Correcting the mistakes ended up costing Anthony's estate thousands of dollars. Doing it right the first time would have saved time and money, and a lot of emotional stress. In the end, the "convenience" simply wasn't worth it.